Dominant and subversive versions of Africa and African history reproduced the dynamic outlined above but on an international scale.
In Britain in the 1980s imperial relations were being re-imagined in the context of humanitarian aid. Black youths in Britain wielded their African heritage as a tool to build their communities and give voice to their analysis.
Meanwhile the mainstream press, and charitable structures,were also building a version of Africa; one of helpless victims of natural disasters.

Given such a context, the 'performance' that is being considered here contains dialogues that traverse the African diaspora and are based on the acquisition of'oral skills' in Creolised language, which acted as a mode of response to the imposition of European culture on non-European peoples. Resistance became most evident in the contested spaces constructed around specific types of language-use that expressed an alternative black subjectivity that bridged intergenerational gaps within black communities.
The use of particular linguistic forms, both oral and scribal, continued the type of 'pan Caribbean consciousness' that was necessary for the Windrush Generation's survival and was passed down to the generations born in Britain thereafter.
For many deejays, therefore, the world view expressed through the usage of Standard English reduced them to the voiceless, passive victims of a Eurocentric historical bias.
By blending several aspects of Jamaican oral culture with their own local argot, deejays verbally presented critiques of certain entrenched ideas, for instance, poetry as an exclusively white domain.

This type of engagement was exemplifed in a lyric performed on Diamonds Sound System by the British deejay Papa Benji, which suggested that
'poetry me better than Shakespeare, and me voice gone clear everywhere'.

The deejay thus became the veritable keeper of memories, for once the word was performed, recorded and disseminated, it became an artefact; a historical document.
It also enabled the performers to present their own arguments, in their own words and on their own terms in a 'commonly agreed language' that countered their 'social problem' status.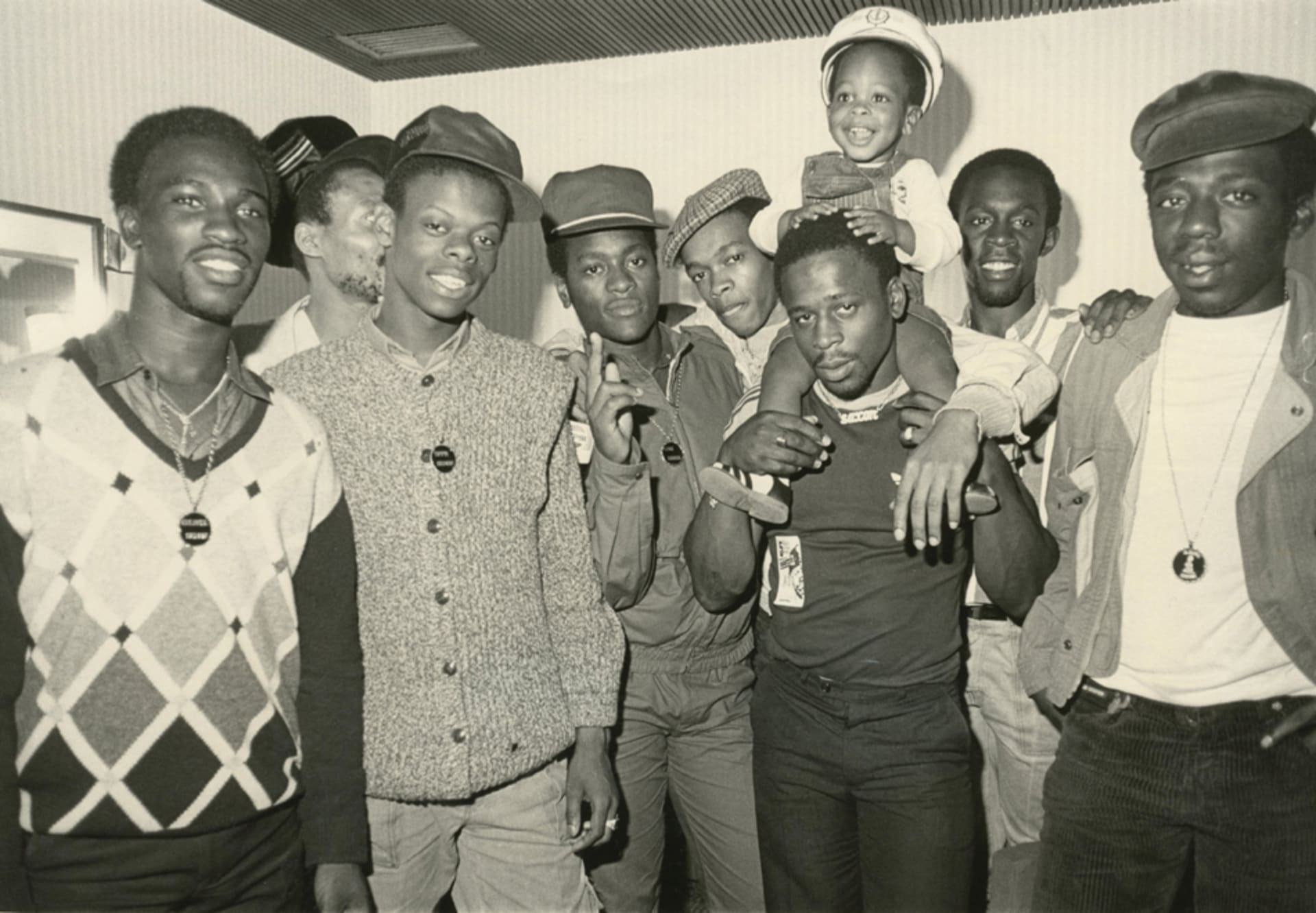 Photo from:

Without The Windrush Generation, British MC Culture Would Be Non-Existent
Excerpt from:

William 'Lez' Henry (2012) Reggae, Rasta and the Role of the Deejay
in the Black British Experience, Contemporary British History, 26:3, 355-373,
DOI:10.1080/13619462.2012.703024